---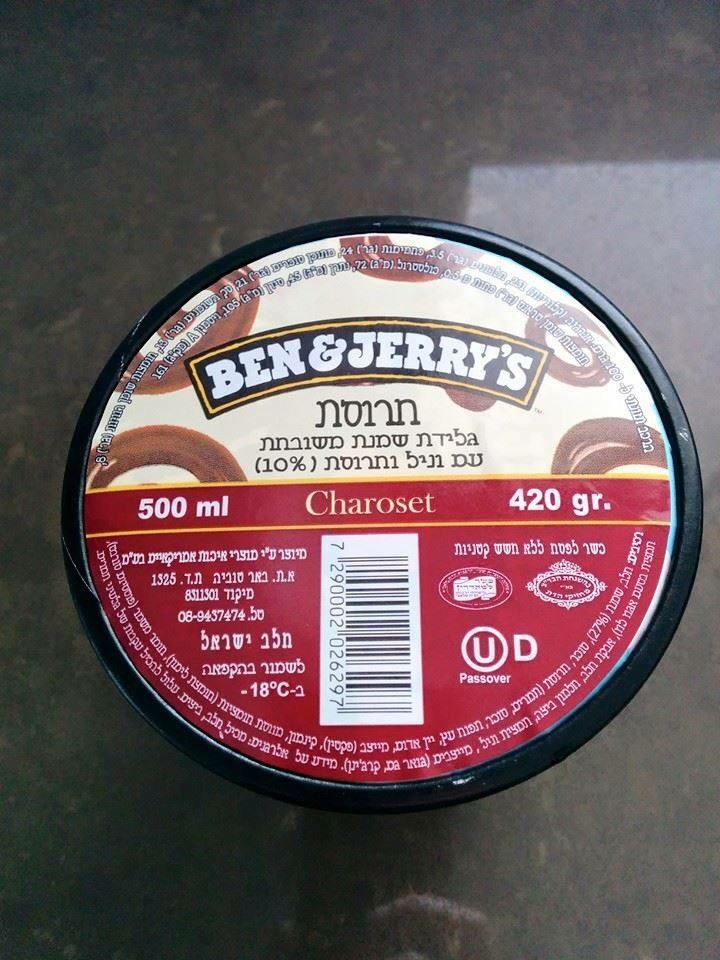 Internet research tells me that Ben & Jerry has been offering Charoset flavored ice-cream since 2012 at least, but I heard about it for the first time this morning.
My initial reaction was ewwww. My second reaction was to tweet suggested Jewish-themed flavors that seemed even more vile (herring ice cream anyone?) But by my third reaction I had realized that this charoset ice cream idea might work: Cinnamon, nuts and apples - all of it ought to play well with premium ice cream.
Grossest ice cream flavors?
No, that would be p'tcha MT @DovBear: Most disgusting ice cream flavor ever?
— Jonathan Meola (@jonathan_meola) March 23, 2015
Or Fishlets ice cream? @DovBear @gedaliap pic.twitter.com/Li7gvBMNCU
— Jonathan Meola (@jonathan_meola) March 23, 2015
Search for more information about ### at4torah.com